BARTLETT LAKE BOAT CLUB
Advantage of membership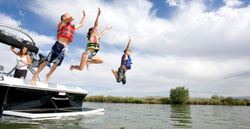 Bartlett Lake Boat Club is a membership-based boat club that provides its members with everything needed to enjoy a fantasic day of boating in the Arizona sun.
BLM Boat Club cuts out all hassles of boat ownership for a fraction of the cost of owning and maintaining a boat. In addition, you have unlimited access to 14 boats ranging from pontoons to high preformance profesional wake-board boats.

Ownership Vs. Membership

Ownership

BLM Boat Club

Deposit or Initial Fee
$5,000
$795
Boat Loan Payment,
$30,000, 5yr, 8%
$600/month
$289/month
Slip Rental
$4,800
$0
Repairs
$350/year
$0
Insurance
$350/year
$0
1st Year Cost
$17,700
$4263

1st Year Savings

** $13,437 Savings **

2nd Year Cost
$12,700
$3468*
5 Year Cost
$68,500
 $18135
 

Savings over 5 years

** $50,365 Savings **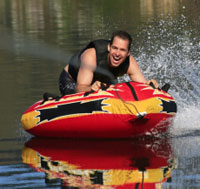 *Unlike boat dealerships that require a 5 year contract and a large down payment, we only require a one year contract, small initial payment and no credit check. Our staff can have you on the water, enjoying beautiful Bartlett Lake in a few hours.
Bartlett Lake Boat Club enables you, your family and friends to experience the boat culture without the hassles, time and expence associated in boat ownership. Your only responciblility is getting out on the water and participate in the enjoyment of boating.
We are offering you a private membership club, providing you with access to a fleet of beautiful, professionally-owned and maintained power boats seven days a week.
Why own a boat when you can use the fleet for less then half the cost!
Our members enjoy the benefits of their boating time on the water with family, friends, and business partners without the expense and hassle of boat payments, insurance costs, slip fees, maintenance, repairs or storage. What makes Bartlett Lake Boat Club attractive is that we take care of all of these expenses and we take care of you.

Give us a call today ((480) 221-0503) and let us answer all your questions.
Unlimited use of member's level boats*
Unlimited member guests**
Boating safety course for beginners
Personalized, on-board instruction in
boat handling and safety
Slip rental and boat cleaning
Boat licensing
Insurance, maintenance and repairs
Water skis, boards, tubes and ski vests
for members and guests

* Gold level membership excludes competition boats.
Prices subject to change without notice.
Fuel and taxes not included.

** Boat occupancy limited to safety ratings.

Gold Membership*
One time fee:
$795
Monthly dues:
$289
Give Bryan a call at (480) 221-0503 to schedule time to walk-through our fleet & begin your next adventure!
Learn more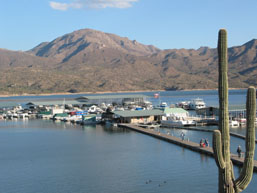 Located 45 minutes north of downtown Phoenix on beautiful Bartlett Lake in the heart of the Tonto National Forest, Bartlett Lake Marina's family atmosphere and beautiful surroundings makes it a wonderful location for your friends and family to enjoy an unforgettable Arizona day on the water. Bartlett Lake is the second largest lake in the Phoenix Metro Valley area, with boatable surface area of 2,815 acres - more than Canyon Lake and Saguaro Lake, combined. Our lake isn't like many of the others your familiar with, it is better! It is often remarked by lake visits how much "less crazy" Bartlett Lake is over other popular valley lakes. Join us at Bartlett Lake for a stress-free day at with your friends and family on the water?
Bartlett Lake Marina is a state-of-the-art facility with full service boat storage (covered & uncovered), complimentary member boat launch's seven days a week, on-the-water gas pumping dock and private secure wet slips with full utilities (water, sewage & power). Our entire facility is protected behind pass coded protected gates, security fencing and closed-circut cameras. Your property's security and protection is our primary concern. Rest assured, your boat is safe with us!
Membership Levels

Gold Level Membership
One time fee:$795
Monthly dues: $289
Unlimited use of our clubs pontoons & run-abouts
more
BARTLETT LAKE NEWS LETTER